It's the end of January, smack in the middle of winter, but despite the biting cold we're starting the construction. This bungalow is located on a quiet one-way street located at Broadview and Dundas in Leslieville.

We're building two semi-detached homes here on Allen Avenue and once complete, this bungalow will become two brand new luxury properties. We learned that, before buying the house, the previous occupants had a slight hoarding problem.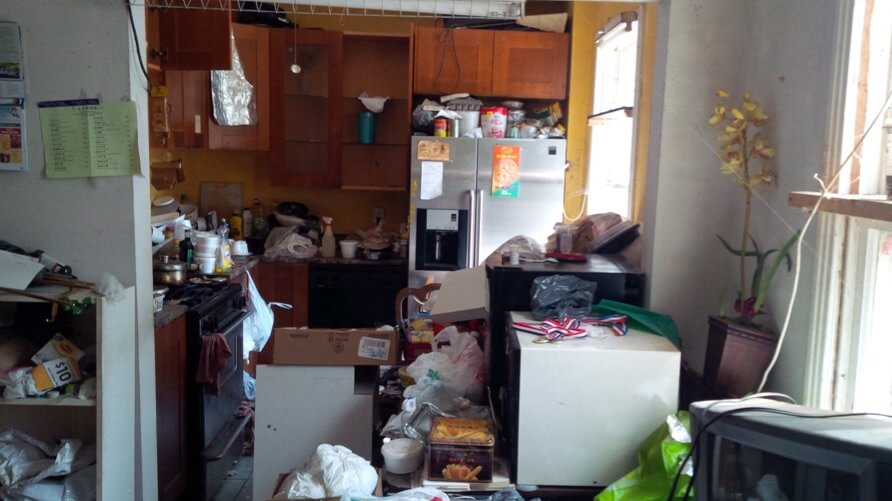 The property was overflowing with stuff most people might consider junk. These occupants look as though they've decided to keep just about everything.  It's staggering how much one person can accumulate in just five years!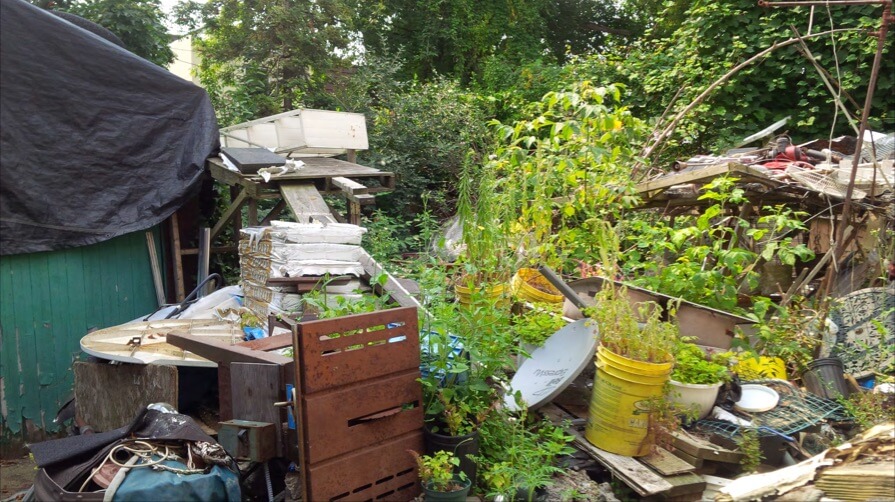 In terms of construction difficulty and accessibility this project takes the cake. The first issue to overcome — besides removing all the hoarded belongings — was the location. Allen Avenue is a very narrow one way street without much parking space. It's also practically attached to the neighbouring house at Allen Avenue. Lastly, there's absolutely no parking on site. As you can probably imagine, staying co-ordinated to solve these problems throughout the building process is critical.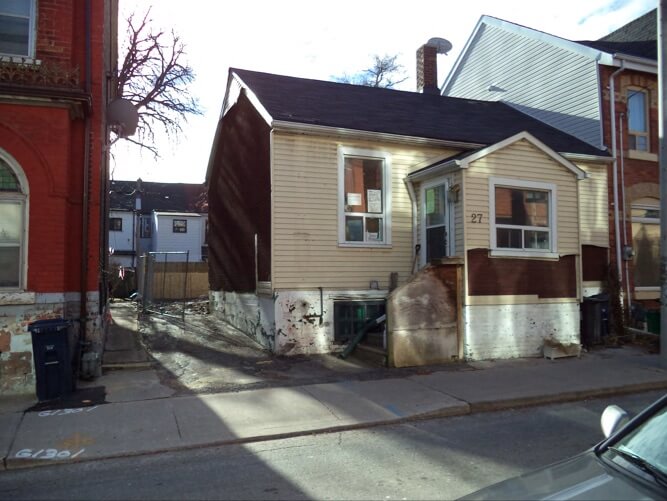 Once the excavator arrived on site the bungalow didn't stand a chance. The junker was demolished and torn down over the next few days. The two neighbouring houses and the bungalow are a few inches apart and do not share a common wall, so the demolition required some finesse. But when we exposed the neighbouring home's exterior, we were baffled to find there was no sheathing on the home.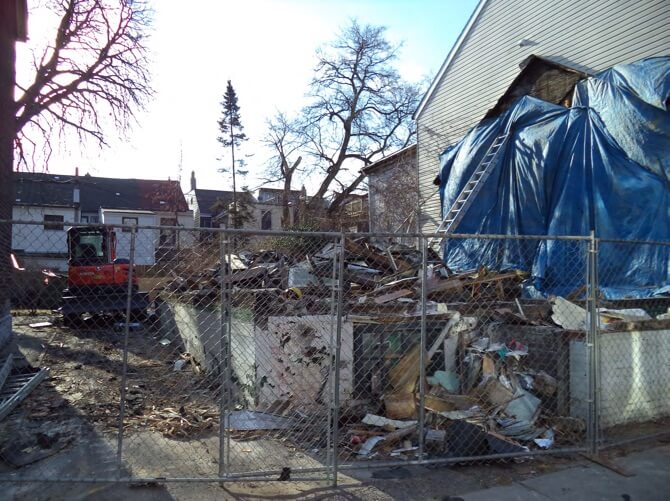 It was a highly unusual find; today's building practices are so stringent that there's no way this home would've passed them. Nevertheless, it was issue that needed rectifying. Framers were sent in to repair the wall, add new sheathing and air barrier wrap the entire section to stop the elements from getting through to the interior.
Over the next few weeks we'll be watching the weather closely to try and get through the foundation stage as quickly as possible. Stay tuned for our next posts where we'll be getting into the excavation and shoring phase of this project.