This year the winter in Toronto was extremely nasty.
There were a couple days when the weather hit record low temperatures. Since freezing cold temperatures and construction don't mix the site at Allen Ave was secured and prepared for the next stage of construction: pouring the footings and foundation.
The role of the footings and foundation is to provide a solid base to which the structure of the house will be attached. They help disperse the load into the ground to keep any water below grade level out of the livable space. The footings must rest on level, undisturbed soil. There must not be any standing water. If you find yourself building a foundation in the winter time it is extremely crucial to keep the ground from freezing. A housing foundation built on frozen ground is likely to shift, crack or worse.
Due to these frosty conditions we "winterized" the site. Winterizing a construction site involves insulating the ground in thermal blankets, and erecting tarps with automatic heaters that automatically activate when the temperature falls below a set threshold.
Looking at the two week forecast it was going to be between  -10 °C and – 30 °C for the next two weeks. What better time than now to take a vacation with my family? I traveled to Miami for a week to soak up the sun while my business partner headed further south to Panama. It was a perfect retreat away from the cold, to help rejuvenate the body and mind.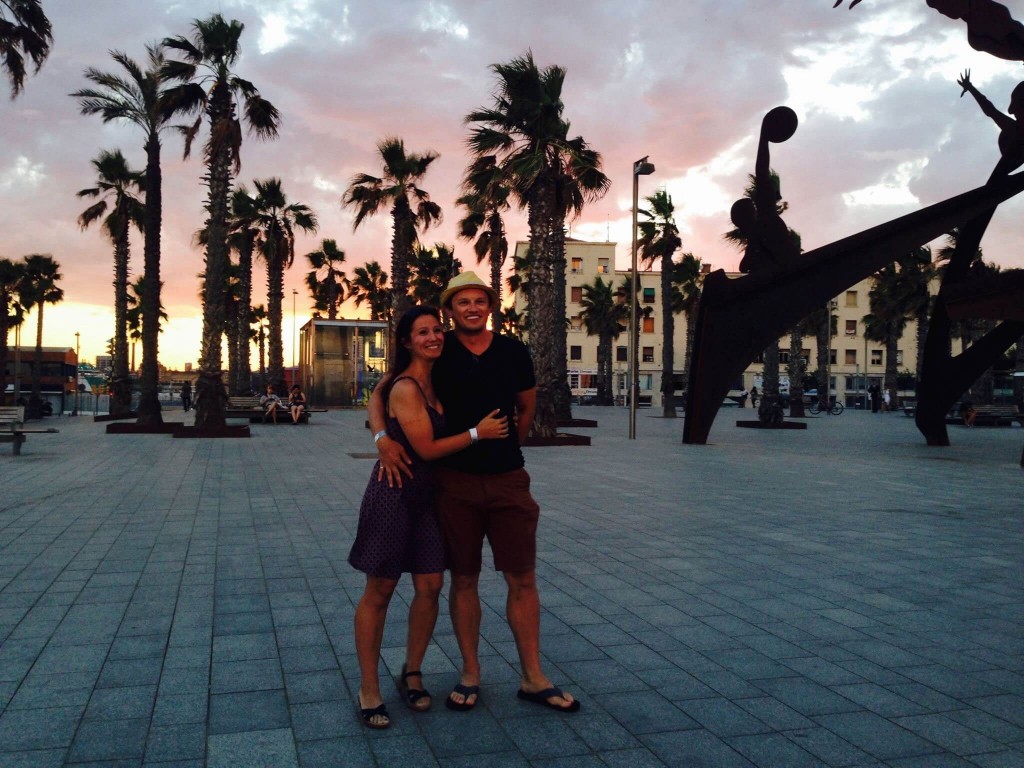 That's a picture of my wonderful, amazing girlfriend and I together.
Once we returned from our brief getaway it looked as though the cold spell was finally coming to an end. The site at Allen was shielded well from the cold, and our Weather Network forecast was predicting between -5°C and +5°C the following week. It was go time!
We wasted no time scheduling the foundation crew. COFA Construction pictured below does our concrete work. In one day the footings were formed and poured. These guys have a long background in construction (their fathers were all builders) and a very strong work ethic.
In two days the footings were stripped, site was prepped and foundation forms erected.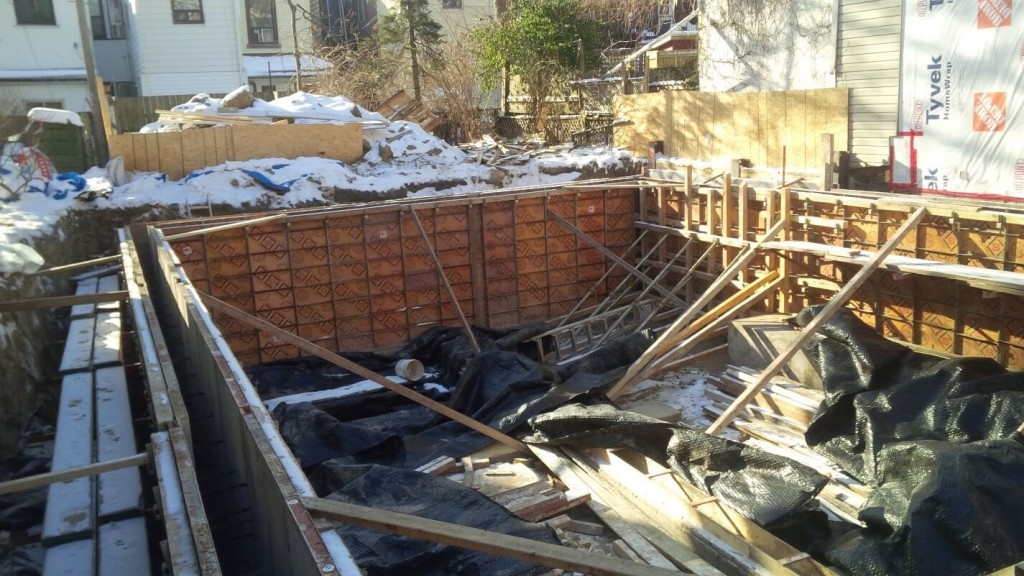 The next day the foundation walls were poured, then covered in thermal blankets. These are then given some time to cure before the forms are removed.
Once the forms were hauled away gravel was delivered, the foundation was waterproofed, and again covered in thermal blankets. That's the finished product!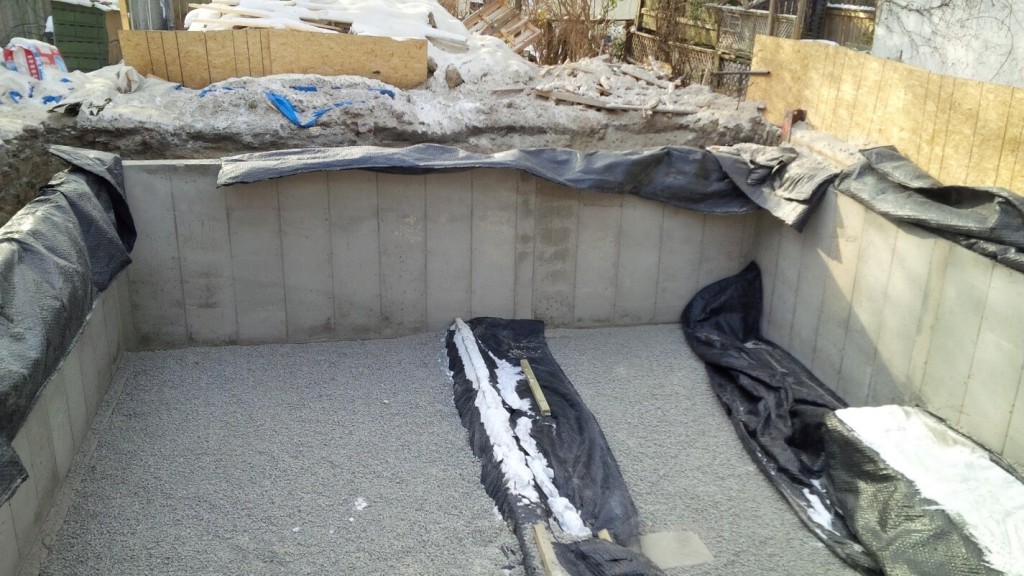 In our next post we'll discuss the rest of the foundation process. Stay tuned!