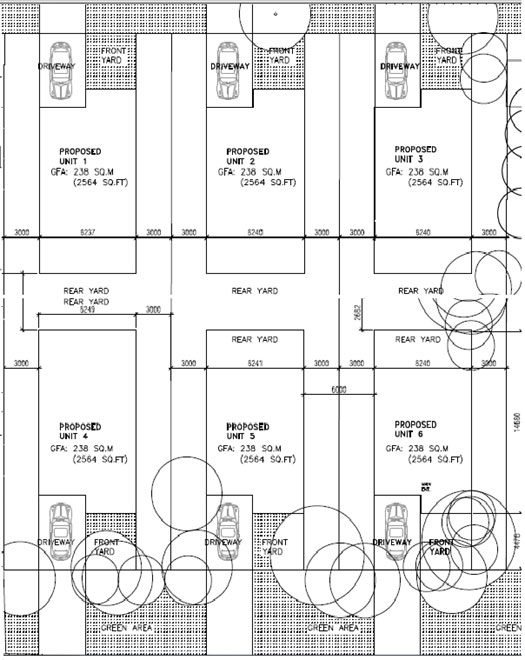 Disclaimer: These construction costs should be used only as a guide. Prices can vary greatly between contractors and caution is advised.
"Why would I pay a general contractor or builder so much when I can handle the project myself?"
The cost of construction in the GTA is always a hot topic. Our clients and friends ask us on how much they should be paying contractors to perform various jobs. It's always difficult to provide them with a number since the scope of work, material, quality and reputation vary drastically between contractors. Getting 2-3 quotes is always recommended to provide an accurate assessment.
This article will provide you a valuable and detailed cost breakdown for construction of a new house.
These are verified estimates based on construction of a 1700 square foot semi-detached dwelling with a finished basement in 2015.
There are many factors that can affect the final price, most common factors are:
Location of project (downtown vs. suburbs vs. rural areas);
Accessibility and parking (a tight street without any parking will be more expensive);
Time of year the work is being done (the busy season varies across trades);
Type of material being used (for instance, there's at least 3 types of material for joists);
Size of the home being constructed (larger houses reduce costs);
Complexity of design;
Finished vs. Unfinished basement (generally basements are not included in square footage);
Homes constructed to specific standards cost more (these include Green, R2000, Energy Star);
Finish quality (a more complete finish costs more money);
Small vs large contractor (large companies generally have larger overhead);
Licensed/un-licensed tradespeople;
Contractors operating in the underground economy (paying in cash can reduce costs but is a huge liability for homeowners);
Market wages of contractors and tradespeople can increase or decrease from year to year;
The Ontario Building code is updated yearly with changes that can increase costs;
Methods used in construction can vary between contractors. Superior methods are slightly more expensive
Check out our spreadsheet. Construction in the Greater Toronto Area isn't cheap.
Using these numbers we recently finished two semi-detached homes, higher end finishes, new construction, 3 stories, no parking or garage, finished basement, located in downtown Toronto.
They measure 1625 square feet for each semi-detached dwelling plus 700 square feet for the basement. Without taking into account the builder's profit, overhead and soft costs, the final cost of construction came in at $800k.
If you're looking for a quick estimate of how much your project will cost, here are guidelines (this doesn't include general contractor and builder fees, which range between 14%-20%):
Gut renovation $100 / square foot

Addition $160 / square foot


New Construction $200 / Square foot
The internet is always a great source of information. For more information on construction costs check these websites:
Ontario Contractors: www.ontariocontractors.com – Has prices for cost to build new and costs of various trades and services.
Atlus Group: www.atlusgroup.com – Construction costs are breakdown down by city. Atlus comes out with a yearly report based on industry numbers.
TREB Commercial: www.trebcommercial.com – Commercial Division of the Toronto Real Estate Board issues a yearly construction costs manual. Very good information inside there. (Sample report from 2012 can be found here: www.gtacommercialrealestate.com/get_file.php?src=28)
Best of luck in your projects! Don't try to tackle large renovations or new builds yourself. Hire a consultant or a general contractor/renovator and save money!
For more info check out our Guide to Contracting E-Book found online.
Till next time. The Perfect Lifestyle is Up to You!
Newsletter Signup