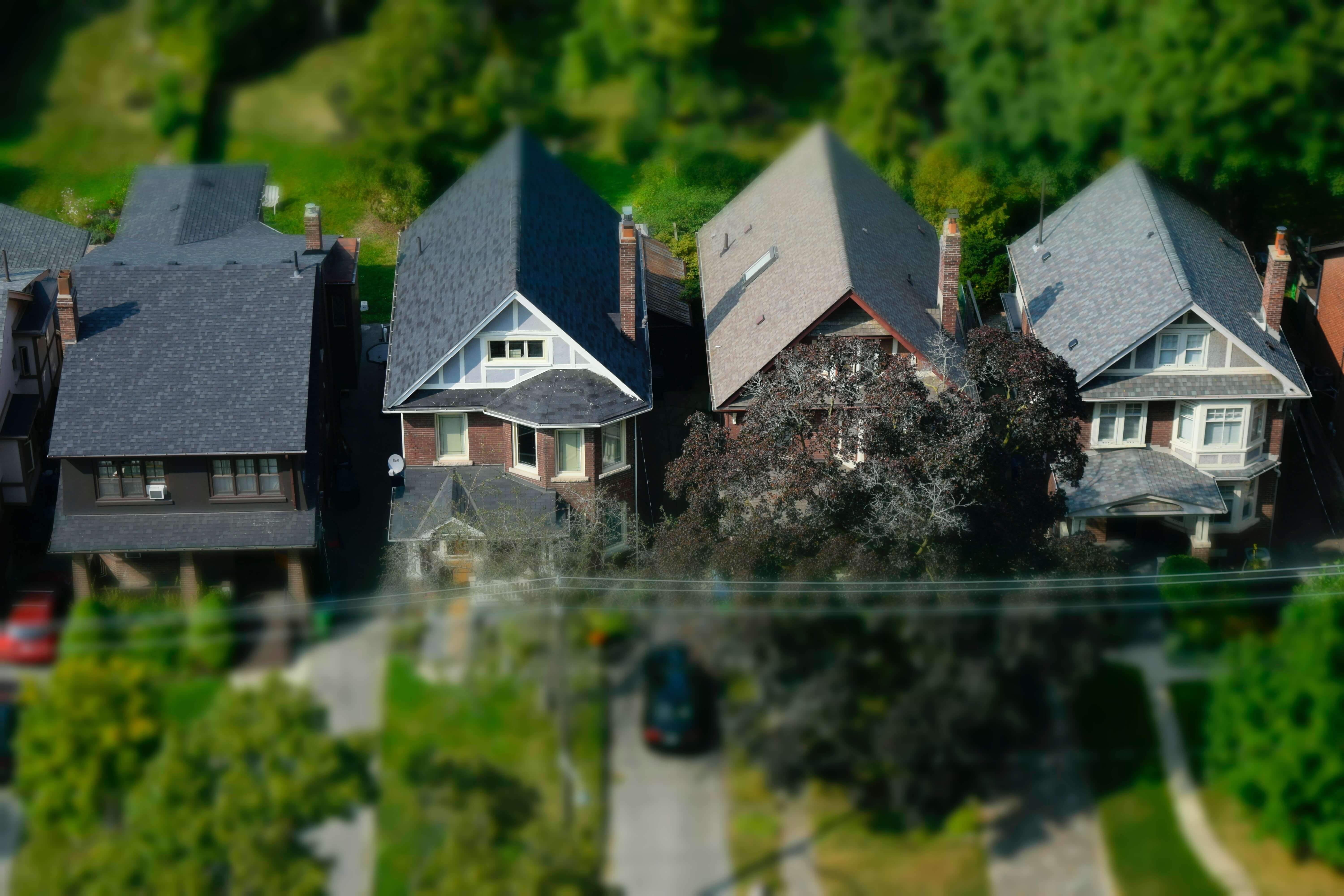 Photo by Tiago Rodrigues on Unsplash
A good childhood friend of mine (Jerome) gave me a call last week in a hysterical panic asking for advice.
Jerome is currently in the middle of building a brand-new home for his wife and three kids. Jerome bought a piece of land in Etobicoke and decided that he would take on the responsibility of managing the build and would hire on contractors and subtrades as he moved through the process.
Jerome did a lot of the right homework before he got started. He obtained a letter of confirmation from Tarion indicating that since he owns the land; he can manage the build without registering through Tarion. Jerome thought this is great, and would be a great way to save some money and really take the lead on a place he plans to call home for 10 years.
Jerome was off to a quick start until his framing stage finished and the brickwork started to get installed… The bricks looked crooked. When Jerome asked the masonry contractor to fix it, he said he couldn't because the house wasn't build properly… This is when he called us to a visit.
The home was a MESS.
The footings were sinking… the structural walls weren't straight, and the framing was not square. When Jerome asked his contractor to fix it, the contractor denied that there was anything wrong. When the contractor finally acknowledged that there was an issue, he said the issue was not his fault but the structural forming company that created the mess. The GC then said that he couldn't get a hold of that company to fix the repair, so he needed an additional $100,000 to get the job done right.
Jerome was frustrated and refused to provide an additional payment and demanded that the contractor  repair the work. The contractor eventually walked away saying that it was not his problem and left Jerome stranded with a half-built house.
This isn't the first time we heard of this problem from a homeowner… In fact, we have heard at least a half dozen people with this issue this year alone.
Can Jerome do anything in this instance?  Absolutely Jerome can go to the provincial court with the GC or subtrades, but even if Jerome gets a judgement in his favour, this ends up being incredibly time consuming and the legal fees can be through the roof.
This is why we have the Tarion® Home Warranty Program.
Tarion® was established in 1976 to protect and guard the rights of new home buyers and to regulate builders in Ontario. This private corporation administers the Ontario New Home Warranties Plan Act. This outlines the protections that new home purchasers are entitled to.
What does Tarion cover?
Licensing new home builders and the vendors
Ensuring that consumers are protected when builders don't meet their obligations
Making sure that builders follow the Ontario New Home Warranties Plan Act
Educates home buyers about their warranty rights
Meditates disputes over warranties
Investigates illegal building code violations
Promotes the highest standards of new home construction
Tarion® is there for you as a consumer when you are involved in building or renovating your home.
Had Jerome stepped away from being an owner-builder and hired out a contractor who would take on the Tarion enrolment for the property, then this would be a hugely different story.
A claim can be made by the owner to Tarion®, and the builder would be forced to remedy the issues or else not only risk losing their Tarion® license but also lose the Tarion® deposit the builder provided upon enrolment.
Lifestyle Custom Homes is proud to be a Tarion® licensed builder. We build every home as if it is our own and take great pride in doing so. Do your research before you undertake what could be the biggest investment in your life. If you are thinking of being an owner-builder yourself and have some questions for us, feel free to comment below or shoot us an email.
Remember the perfect lifestyle is up to you!