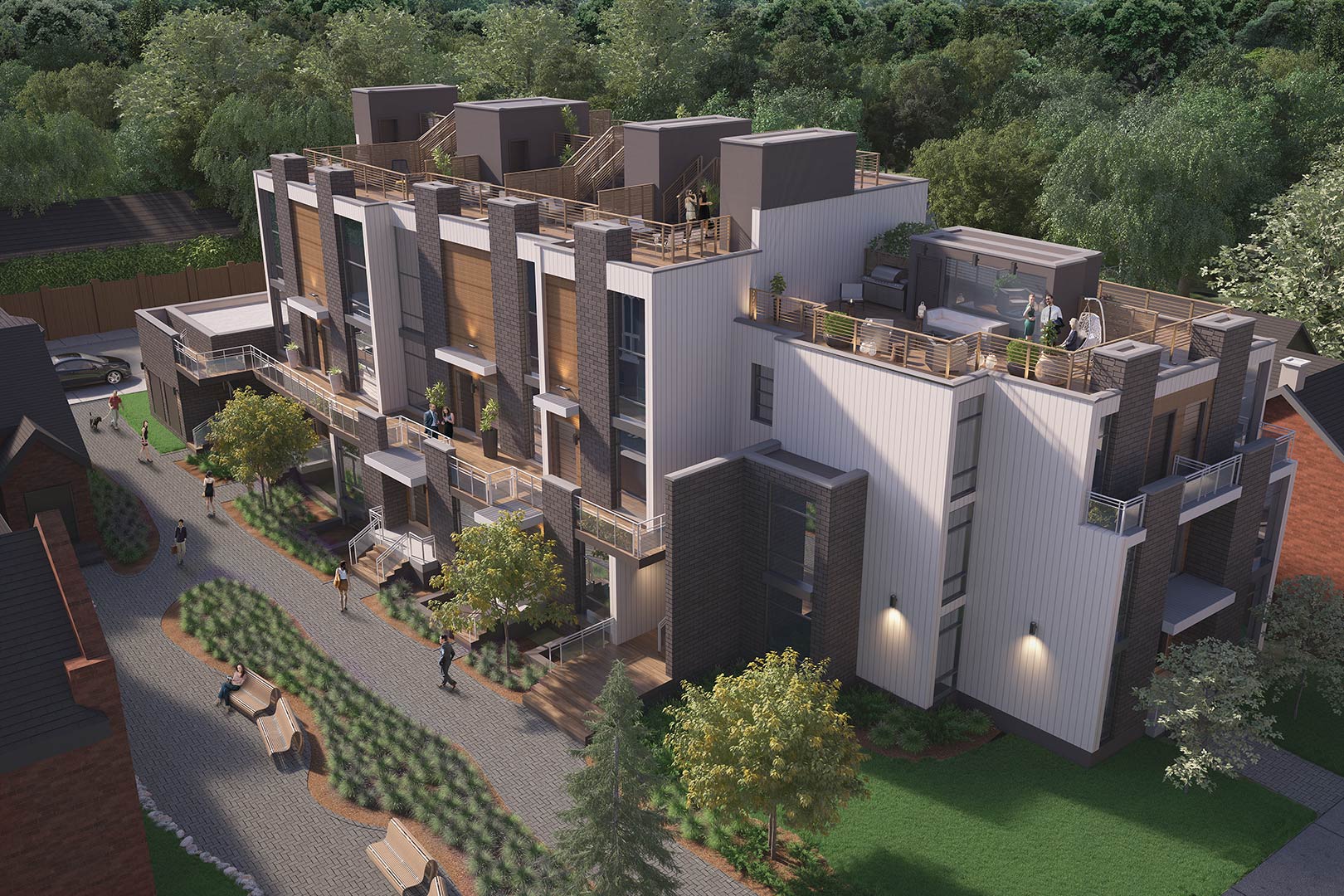 Your house should be more than just a place to live; it should be a sanctuary, one that mirrors you and your personality. We believe our designs, upgrades and values will help find the perfect home for you and your family. We're in the business of making sure you get your dream home.
Here are 6 great reasons as to why One6Nine Jones stands out as the best!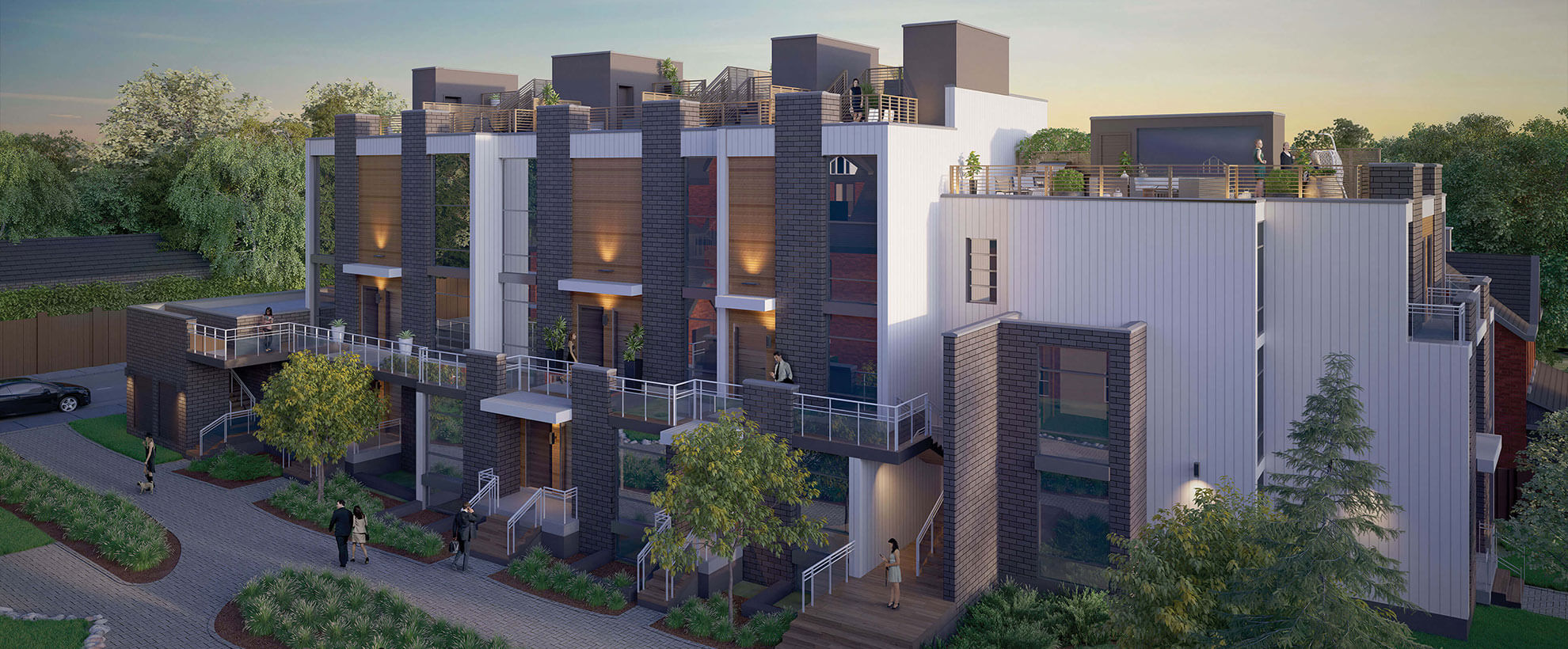 1. Space, space, space! Did we mention, space?
City living doesn't have to feel like city living. Each of our units has been innovatively crafted with you in mind: space and flow in a modern open-concept design. Our designs help create a warm, social home – ones that won't leave you claustrophobic. Combine that with out our soaring 14 ft. ceilings, and you can't lose!
2. Luxury Living, Affordably.
In today's budget-conscious world, we understand that value is at the top of your list. That's why we've made every effort possible to ensure that One6Nine Jones is the best priced town home build in Toronto. At $520.00 per square foot, and each unit being between 1,350 – 2400 sq.ft., we're the most competitively priced in the market!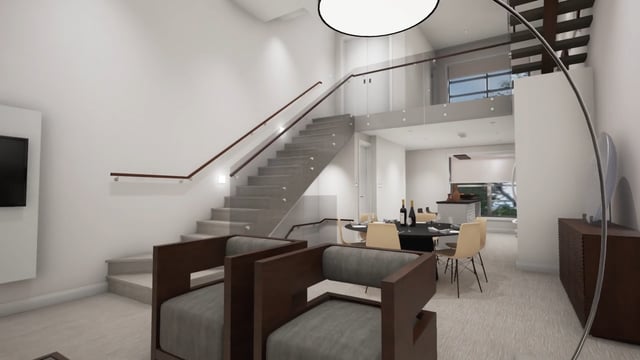 3. Stunning Views of One of Toronto's Hippest Neighbourhoods.
At One6Nine Jones, the outside is just as important as the inside. That's why we're proud to have the largest private rooftop terraces in Leslieville. Enjoy some quality time bbq-ing during our beautiful Toronto summers, or reading on your very own 2 level terraces; they're unlike any other in all of Toronto!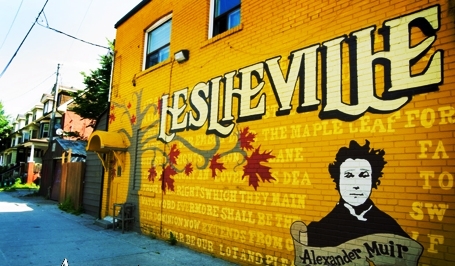 4. We're Helping You Save.
Besides being competitively priced, One6Nine Jones also boasts 50% lower condo fees than a standard condo in the city – at a modest 22 cents per square foot!With a deal like that, why would you wait on coming in and checking out our beautiful town homes?
5. Our Normal is Pretty Fancy.
We've said it before, but we're unlike any other builder in Toronto – for us, the standard is luxury. High-end finishes and touches are not upgrades when buying at One6Nine Jones. From porcelain floor tiles throughout the house to high-quality quartz countertops in the kitchen, you won't be paying a crazy amount to live in luxury.
6. Safety, For You and Your Car.
Let's talk parking. Keep your cars safe in our aboveground indoor heated parking stacker system in our state of the art private, safe, secure and sheltered parking. Whichever is your choice, we'll help keep your car safe, as well as offer an easy access between your home and the garage.
There you have it! These are just 6 reasons out of a million that we could give you for choosing One6Nine Jones as your next townhouse.
At One6Nine Jones, we'll help you build a home worthy of living in. Call us at 647-478-5456 or come in and book an appointment today at our beautiful sales centre. Don't wait! Get your dream house today.