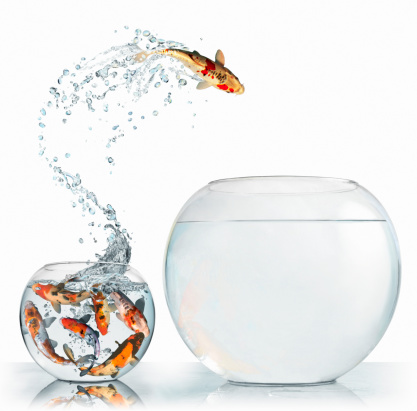 How to get MASSIVE results investing in real estate
Friends, family, business associates and strangers often approach us asking about investing in real estate. They see what we are doing, and wonder if they can do it too.
These are often very intelligent people and they ask a lot of good questions where they are able to receive  good answers. Unfortunately, Like many smart people the vast majority of them suffer from an analysis paralysis that prevents them from taking real action.  Analysis paralysis is when you are paralysed by the over-analyzing or over-thinking of a situation so that a decision or action is never taken.
When we give answers or advice to many of these people we often get responses like the following:
"This sounds good, but I may have to do things that I'm not comfortable with?"
"This sounds good but what if it doesn't work?"
"This sounds good, but it sounds like work."
"This sounds good, but it's not a good time for me to buy right now."
"This sounds good, but I'm going to "time the market"."
We tend to get that last one a lot. We know family and friends that have been waiting for close to a decade to start investing in real estate because for them, "now is just not the right time" or that they are waiting for a dip in the market before they take action.
The real reason for these excuses is that fear is preventing them from taking action. When they ask the question "What if it doesn't work?" They do not expect a real answer. They are not looking for one.
The hardest step to conquering fear is to do more and more things that make you feel uncomfortable because the lessons you learn by performing real ACTS, are FAR greater than those you learn from reading a book on the sidelines. It should be the doing that is your education. Just like building a muscle on your body, the skill to conquer fear and take action, requires a lot of practice and training before you are able to do the heavy lifting.
Once upon a time we used to think that entrepreneurs were people that had all the answers, knew all the people and had all the resources. We could not have been more wrong. They are people who in the face of daily frustrations and upsets, are able to stay positive and find a way through all the adversity because they have been trained for years with how to deal with fear.
We have had many experiences in real estate where we have done our homework, crunched the numbers at least five times, only to eventually pass on the deal because we felt like we would be adding too much onto our plate. Fast forward a few years and we start scratching our heads at all the opportunities that we missed that we could have made a fortune on.
We are not advocating that you should start getting involved in business ventures where you uninformed. We are saying that you will always be dealing with incomplete information. Do not get obsessed by this type of counter factual information. You could have made loads of money if you bought this stock, or lost money for buying that one. Those are possibilities that may happen, but you can't win if you don't take action. You will never grow and never prosper.
What separates successful businesspeople from others is that they are comfortable with being uncomfortable and that saying YES and taking action will always be better than passively waiting for life to happen. They are the ones who jump in first, take that first step, and get ahead.
"Life is all about learning, growing and doing. A life spent making mistakes is not only more honourable but it is more useful than a life doing nothing. "
-George Bernard Shaw
Till Next Time,
The Perfect Lifestyle Is Up To You!