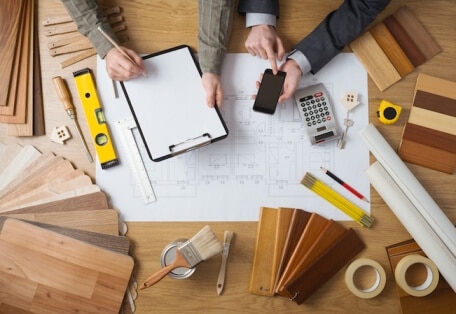 Building a house is a piece of cake! Said no one who has built their own home. Construction is a complicated endeavour that involves many steps and people. It can be tiring just even thinking of the number of tasks.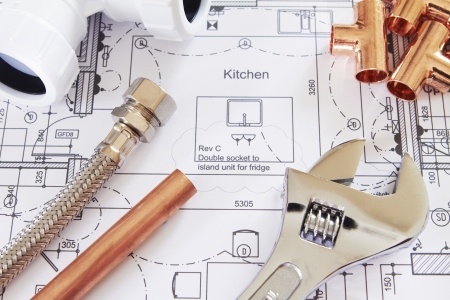 So what exactly is involved in building a house? Below an exhaustive list of items that we always keep in mind. For each item we can name 5-10 pitfalls where people have made mistakes, items are overlooked or problem areas down the road.  Every item is also associated with loads of trade knowledge that you wouldn't even get without the experience of having built a few homes. Little tricks that you often can't find on the internet. There really is no way to learn without going through and building a few!
Just take a look at the most basic descriptive set of operations involved in building a home.
Finding the right lot (or using your own lot)
Determining what to build (zoning by-laws, city requirements, what you want)
Getting the right team together (architect, engineers etc.)
Permit and tender drawings
Surveying the lot
Choosing the right framing company and wood supplier
Choosing and ordering the windows
Project management and lining up the right contractors
Getting the utility service locates for the site
Disconnecting the existing services
Pinning the outside excavation
Demolition and excavation
Pinning the basement
Soil conditions
Forming and Pouring the footings
Stoning the basement
Weeping tiles
Preparing and forming the foundation walls
Waterproofing the outside walls
Drains and basement stone slinging
Back filling
Steel and wood beam preparation
Framing the house (beams, decks and walls)
Roof joists / trusses.
Electrical rough-in and choosing the panel location
Heating and Cooling Rough-In
Plumbing and Drains Rough-In
Installing the roof membrane
Back-framing
Preparing and pouring the porches
Choosing and installing the stone / brick
Stucco (and other exterior cladding)
Measuring and ordering the kitchen (and other custom millwork)
Measuring and ordering the stairs
Wall and ceiling insulation
Installing drywall
Mudding and taping the house
Eavestrough, downspouts, fascia and soffits
Garage floor
Choosing and installing tile
Choosing and installing the countertops
Installing the railings and guards
Painting the house
Choosing and installing trim
Choosing and installing the hardwood and other floor finishes
Glass doors and mirrors
Door handles and knobs
Choosing and installing the lighting fixtures
Choosing and installing the plumbing fixtures
Closets and heat registers
Caulking
House Cleaning and bathroom accessories
Final grading and sodding
Final inspection and occupancy
Adding all the sub-tasks to the list we get a total of over 230 tasks in building a house! Each of these is a unique challenge with sub-tasks, bills, meetings and you name it involved.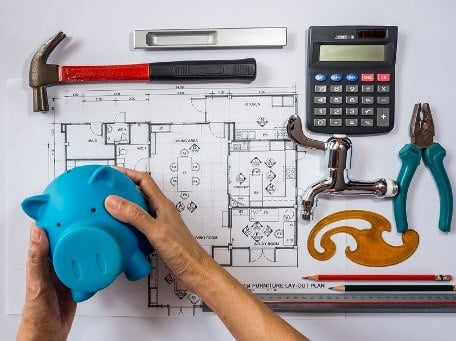 Still a piece of cake. Right?  This is why you need proper knowledge in building a house. This can be gained by getting the required education and working with the right contractors. Often times education comes from just working on homes and then more homes. Just like the house you slowly build up your knowledge over time. The internet is full of useful information that makes it seem like you no longer require experience and consideration to build a proper house. While it may be a great tool, you should think long and hard if you are considering building a home on your own.
If you go down this route Beware of the pitfalls!
Til next time,
The Perfect Lifestyle Is Up To You!